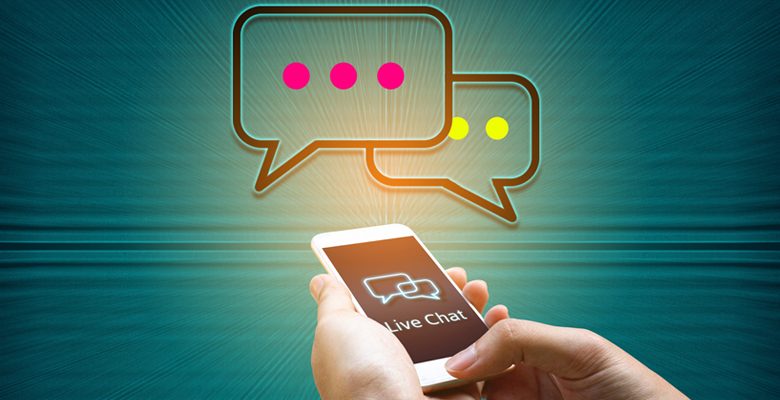 Chat support is a method of customer support. It assists clients through online chatbots or messaging apps. They connect via chat support to help resolve issues and increase customer satisfaction.
 Live Chat Statistics:
47.5% of US internet users believe that the most important challenge for chatbots is not solving a particular problem.
52% of consumers are more likely to buy back from a company that provides live chat support.
Why Chat Support Service is Essential for Business:
According to a survey, 80% of customers want to communicate via live chat support. Ordering a service or product is one of the highest customer satisfaction of any support channel. It has many advantages.
Below are some of the primary and essential benefits of live chat support outsourcing:
Convenient for Customers:
Live chat instantly connects customers and agents. You don't have to dial the numbers one after another to access the agent. You can talk to the person with just one click. Clients don't want to wait hours to solve their problems.
Chat Support Save Time:
One of the best ways to make your business successful is to maximize your productivity over the same period. Live chat can help your business succeed.
First, analyze the response time and the time spent solving the problem. Then you can see that live chat can help reduce this time significantly.
To get an overview of live chat speed, Zopim analyzed over 85,000 chats and found that, on average, agents responded to user queries in less than 23 seconds. In addition, the average resolution time is within 42 seconds.
Live Chat Increase Sale:
Eighty-three percent of consumers need some support when making online transactions. Therefore, people prefer to buy from websites using live chat. They can get their questions answered quickly. In addition, live chat support during checkout will improve your conversion rate.
Live Chat Support is Conversational:
Many people prefer chatting over writing because it allows them to express themselves more easily. However, practical email help necessitates the client to precisely describe their problem and provide all pertinent facts, which customers are not always adept at.
Live chat breaks down conversations into smaller chunks, allowing a support person to guide a customer through the process by properly asking relevant questions. For example, a 10-minute chat may replace a days-long email exchange.
Of course, you can't expect to see the benefits immediately after turning on live chat. Therefore, the implementation of live chat assistance necessitates considerable forethought and design.
Chat Support is Timely:
A customer who receives a great response to their email inquiry in an hour or two may be delighted with your service. Still, a customer who gets the same answer in real-time via a live chat will frequently be considerably happier because they can get back to work right away.
Suppose a consumer considers making a purchase, renewing their account, or requesting a refund. In that case, a rapid response can make a big difference in your bottom line.
Chat Support Service – Need of the Hour:
Is your business struggling with fewer sales? Hiring a chat support organization can be a great idea to maintain a constant flow of new customers by maximizing sales, attracting customers, and increasing trust between customers.
When customers ask questions about your product or service, they are keen on one-on-one communication that provides immediate answers. Therefore, they don't want you to attend to reply to their email.
Chatbot vs. Real Chat:
They certainly don't want to be put on hold after making a call once. So instead, innovative growth-minded companies are constantly communicating with consumers through live chat services.
AI chatbots are very important to the contact center's technology stack. Still, they are not always as quick to answer questions as a customer support agent who speaks directly to the client. Chat support service is a complete platform to increase sales and please customers.
Why You Need an Outsourcing Solution for Your Organization:
Suppose you are struggling to market a service or find a professional chat support solution to provide timely assistance to your customers. Online chat support is the quickest way to respond to clients.
Don't let your enthusiastic customers bounce off the pages of your website. Instead, trust that customer chat supports outsourcing to speed up transactions, boost lead momentum, and improve customer support.
Cost-effective chat support services offer the advantage of promoting your product in the intended market at the lowest cost.
Grow Up Your Business with DOS:
Digitech Outsourcing Solution provides live chat support services globally. Today, live chat is considered one of the fastest and best ways to succeed in your business. Their agents use live chat services to solve customer problems in real-time, increase sales and improve brand influence.
Chat support has become the most basic means of sending important real-time data, influencing customer relationships. However, making an authentic human caterer for every visitor on your website is the best way to ensure that your visitor becomes your customer.
DOS provides the highest customer satisfaction and utilizes the latest live chat software. By using a unique live chat tool, outsourcing delivers a seamless connection to customers exploring brands online 24/7.
DOS Client Success Story:
DOS serves Alamo Equity, a private equity firm whose mission is to maintain and grow capital. An innovative real estate personal equity investment manager based in San Antonio.
They provide 24/7 chat support, and agents can accommodate guests at any time and coordinate with building staff and managers, cleaners, and handypersons as needed.
DOS gives your customers what they need, wherever they are.