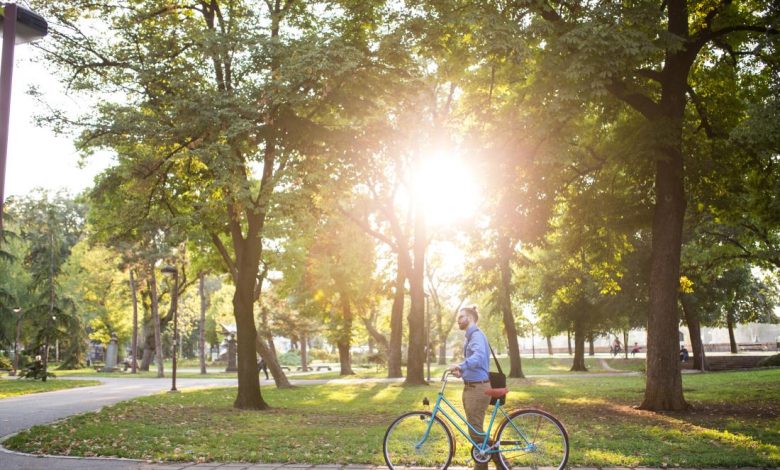 Cities throughout Australia are adopting cutting-edge initiatives that combine the advantages of green energy innovations and breakthroughs with advanced technological infrastructure. They are making the best possible use of these developments to benefit their regional communities. In this post, we have gathered pertinent information about these ground-breaking green energy inventions and the functions they perform in converting public spaces into green spaces. Please continue reading to learn how they can contribute to improving the situation of the environment today.
Understudied, renewable energy production in parks has the potential to make these areas more financially viable by generating new revenue streams, lowering running expenses, and promoting a greener, more sustainable economy. It is crucial to utilize all of the resources available within our communities to combat the climate issue.
Most human activities involve the heavy use of fossil fuels, which has resulted in negative phenomena like global warming and environmental pollution, which have recently been the biggest challenges for governments and society. On the other hand, how to offer a cost-effective, sustainable, and widely accessible energy source is one of the most alarming threats and the most crucial problem that the entire world is facing. Energy for human development can be produced via renewable energy sources and advances in energy efficiency, which can also have significant positive effects on the environment, sustainable development, and poverty reduction.
To educate people, raise public awareness of renewable energies, and produce clean energy, certain types of ecological thematic parks called "renewable energy parks" have been proposed.
Things to Be Aware Of Concerning Energy Innovations
Green energy innovators are making great strides toward their goal of creating a more sustainable planet. These environmentally friendly programs have been set up in green areas. Consider using various renewable energy innovations in green spaces, such as gardens, walking paths, sports fields, and parks.
The value and advantages of green innovations
The advantages of combining open spaces and green energy breakthroughs are numerous. We have taken on several sustainability projects and put forth many concepts showing how green innovations can provide long-term economic, social, cultural, and environmental benefits.
Environmental Effects
The environment becomes warmer due to sunlight being absorbed by parking lots, streets, and roofs. This urban heat island effect is problematic in many cities. As a result, people are starting to use renewable energy sources as a natural remedy to counteract this effect.
Advancements in energy efficiency may provide the energy required for human development. Additionally, they can contribute significantly to sustainable development, environmental protection, and poverty alleviation.
Renewable energy parks with ecological themes have been proposed to inform people and increase public awareness of renewable energy sources that generate clean energy.
Mental health effect
Green technologies also have positive effects on humans, in addition to the environment. According to research, mental health is improved by renewable parkland. People may unwind, charge their electronics, and connect to a free Wi-Fi hotspot using innovative energy seats. They can manage their hectic schedule, which helps them to feel less stressed and anxious.
Additionally, being surrounded by trees has a healing effect on you. There will be more tranquil spaces for individuals to unwind in cities with more green innovations. Living, working, or studying close to these regions can improve their health by combining quality landscaping with renewable energy.
Concentrating can be improved by accessing a green area that produces renewable energy daily. These advancements can increase work and school productivity while also reducing mental stress and sickness.
Influence on Your Work
Imagine that you are strolling through a park when your phone's battery dies. You need to transmit a crucial document to your manager. Thus it would be best if you charged your phone. When the nearest charging station is miles away, what will you do?
You can locate a bench where you can sit and charge your phone at renewable energy parks. While unwinding in the neighborhood park, making new connections, and relaxing, you can send your report.
Green energy advances in parks and other public areas have limitless opportunities. They provide a means of establishing and enhancing social networks, improving morale, and contributing to the environment.
Innovative Green Projects Examples
According to the claims mentioned above, it was evident that green technologies in parks and public areas have various advantages for the general populace. It's time for you to learn about some creative initiatives that converted unused public spaces into sustainable ones.
Green Energy Innovations: Furniture that generates energy
Some businesses seek to create a more sustainable world by turning human movement into helpful electricity. We develop innovative, sustainable inventions that power computers, phones, and other gadgets using renewable energy (such as bicycles).
Green Energy Innovations: Smart Solar benches
A significant step toward building a sustainable future is the installation of innovative street furniture, such as a smart energy bench. This green energy invention gives communities access to renewable energy sources. They help those passing by an open area needing a place to sit, unwind, or charge their electronics. These intelligent solar benches provide varied weather updates and have built-in environmental sensors.
Green Energy Innovations: Kinetic Floor tiles
Schools, universities, and public green spaces can benefit from intelligent solar flooring systems and plug-ins. These clever inventions transform bodily motion, like dancing, into electrical energy or electricity. They improve the pleasure and interactivity of brand activation sessions.
It is essential to keep developing these cutting-edge ecological projects, given the abundance of available open places. In this approach, unused public spaces like highways, railroads, and other abandoned infrastructure will serve as your convenient renewable energy source.
Eco Renewable Energy Supports Your Goal of Creating Green Spaces in Parks and Public Areas!
Green energy breakthroughs help many urbanized areas achieve sustainable growth and move us one step closer to building smart cities. At Eco Renewable Energy, we prioritize deploying environmentally friendly solutions to reduce our adverse environmental effects.
By selecting our creative and engaging installations, you may take advantage of our brand alignment, which is centered on sustainability and renewable energy. By implementing several sustainable initiatives across the nation, we have collaborated with various councils and event organizations to promote sustainability and green energy breakthroughs in Australia. Please have a look at our website to learn more about our services.
Also, read about 10 tips to choose the best web developer.