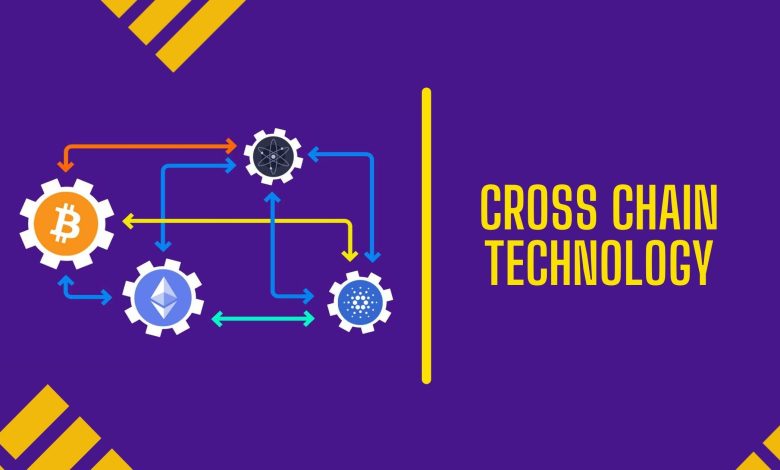 As the popularity of NFTs is slowly increasing and multiple marketplaces are gaining prominence, it is important to note that not all marketplaces support cross-chain functionality. A cross-chain can interoperate between different blockchains, just like sending emails between various domains. Such cross-chains ensure that transfers and sending of assets are easier and more seamless between multiple blockchains such as Ethereum and Binance Smart Chain (BSC). So, developing an NFT marketplace that enables cross-chain functionality is very important as various blockchain-based cryptocurrencies are gaining users. 
Various Types of Cross-Chain Communication
There are many types in which cross-chain communication takes place in a marketplace using this principle. Some of them explaining below.
Atomic Swap:

They allow users to trade one cryptocurrency or NFT to another across blockchains by systemizing such transactions which are peer to peer (P2P). Still, this method is inaccurate as two chains cannot automatically communicate with each other. Yet, this is the most popularly familiar method as it eliminates any third-party involvement while exchanging NFTs or cryptocurrencies.
Stateless SPVs:

SPVs or Simplified Payment Verification is a system that verifies a subset of Proof of Work History through smart contracts, although this system does not trace anything. This is possible as the blockchains only validate the transactions. But do not store any relevant details and thus, communicating across chains becomes easier as there is no need to pass on large amounts of data. 
Relays:

Here, information is relayed by verifying events on various blockchains. For example, a contract on one chain is able to understand the changes on another chain and work accordingly.
Merged Consensus:

This communication method enables native interoperability in the blockchain and cross-chain communication,  even though it is required to be built on a blockchain from the start. The merged consensus method allows two-way blockchain interoperable communication. Some prominent examples looking to utilize this method include Ethereum 2.0 and Cosmos, Polkadot, Blocknet, and more.
Some Benefits of Using cross-chains
If you are thinking about how can employing cross-chain functionality benefit my marketplace?  Here are a few ways by which this method can be beneficial:
This principle allows interoperability between blockchains without any third-party involvement.

cross-chains can ease up transactions between chains in your marketplace. This also allows multiple wallets to be acceptable on your marketplace platform.

Your NFT marketplace can store multiple crypto tokens, thus enabling an easier customer experience.

cross-chains assure that the ownership of any NFT asset vests with you before selling it. And the buyer after selling, thus eliminating third-party intermediaries to take any part in the transfer of assets.

cross-chains also offer enhanced security features which use encryption.  So that it is impossible for hackers to meddle with your NFT marketplace platform.

Such interoperability policy also ensures efficiency between asset transfers while transactions establish in transparency.
Some Important Tools that would Facilitate cross-chain
As we have seen the importance and benefits of using the cross-chain principle for your marketplace, you must also know some important tools that should be incorporated into your marketplace platform if you want to have a successful cross-chain platform.
General NFT marketplace development tools like the launchpad, tokens, admin portal, user interface, filters, and the like.

Dashboards for users and creators, with various parameters that enable personal analysis.

Smart contracts to be able to process the transactions.

Growth hacking tool to analyze how many various blockchains using in your portal and to act accordingly.

API (Application Programming Interface) integration to ensure a more seamless experience that involves interaction between multiple blockchains.
Okay, What Should I Do Now?
If you have decided to develop either a new NFT marketplace supporting cross-chain functionality or update your existing platform to stay in the ever-competitive world of NFTs, then there are a few development companies expertising just that. Their experience with the development of cross-chain NFT marketplaces ensures that your platform is up-to-date with advanced security features and a user interface. Some of them can also assist you with their creative marketing efforts as new NFT marketplaces are an everyday phenomenon and if you need your platform to garner a user base, advertising accordingly is an important facet.