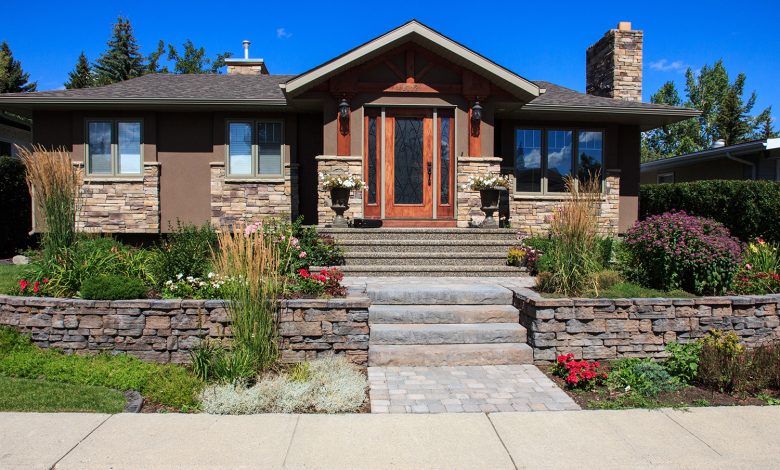 A nicely decorated garden is a fancy way to add a touch of elegance to your yard. Rock gardens can be created in small spaces. They can also be created over a sprawling area. When it comes to rock gardens, one can let their imagination run wild. There are innumerable creative options. In this article, we shall discuss the factors that should be taken into consideration before building the rock garden of your choice.
Choice of Stone
Since a rock garden adds visual appeal to your space, the look and feel of the rocks is quite important. It is better to choose indigenous rocks for your garden. This shall make the space look like a part of the natural landscape.
Rocks are very heavy. Hence, transportation and shipping cost of the same is very high. The usage of indigenous rocks greatly cuts these expenses.
Finalize the Style of the Rock Garden
While most people go for natural-looking rock gardens; some may prefer to have a themed rock garden in their homes. Japanese Zen rock gardens and Alpine gardens are the most popular choices when it comes to themed gardens. However, one should be careful in choosing the kind of garden that goes well with the aesthetics of your home improvement.
The Cost Factor
Building large rock gardens can prove to be an expensive affair. Hence, it shall be prudent to take multiple quotations from vendors and compare the rates.. Conduct research to determine the best sources from where the stones can be procured. You should choose a vendor that supplies quality stones without burning a hole in your pocket.
Use The Appropriate Building Tools
Most people prefer to hire professionals for building a rock garden at their homes. However, DIY enthusiasts can also take up their project, provided they have access to the right equipment.
To build a rock garden, one needs to lift heavy stones and rocks and move them from one place to another. It may cause injury if proper precautions are not followed. Hence, it is advisable to use   necessary tools and power equipment to make your task easier. These include wheel burrow or dolly, shovels, rakes, and so on.
Pay Attention to the Arrangement of Rocks
The beauty of a rock garden depends upon the unique arrangement of the rocks and stones. A unique rock arrangement makes the space stand out. You can include various features such as waterfalls, hillsides, or raised slopes to make the garden look realistic.
One should try to avoid even patterned rock arrangements.. An element of randomness will add value to your rock garden.
Go For an Aged Look
Weathered and worn-out rocks look more natural and are apt for a rock garden. To make the garden look like an extension of the natural bedrock, one can attempt to grow mosses and lichens on the rock. It gives a fine-aged look to your rock garden.
Prepare Appropriate Soil For Planting Trees
Rock gardens look stunning with a dash of greenery. After you have created the rock arrangement, you should start working on the soil mixture that shall be used for the plants. It shall be prudent to first decide the kind of plants that are to be grown. This shall depend upon the conditions of the landscape, such as availability of sunlight, air draft, soil conditions, and so on.
Once the plants have been decided, it is time to prepare and layout the soil. You may then position the plants carefully to achieve a natural look. It is better to avoid a symmetrical arrangement of plants.
Once you keep in mind the above-mentioned tips, the creation of the rock garden of your dreams shall cease to feel like a daunting task. The key is to visualize the end result and chalk out all the necessary arrangements before starting  the project. Only then will your project be smoothly executed and free from glitches.