Business
Important Considerations Before Buying A Thermostat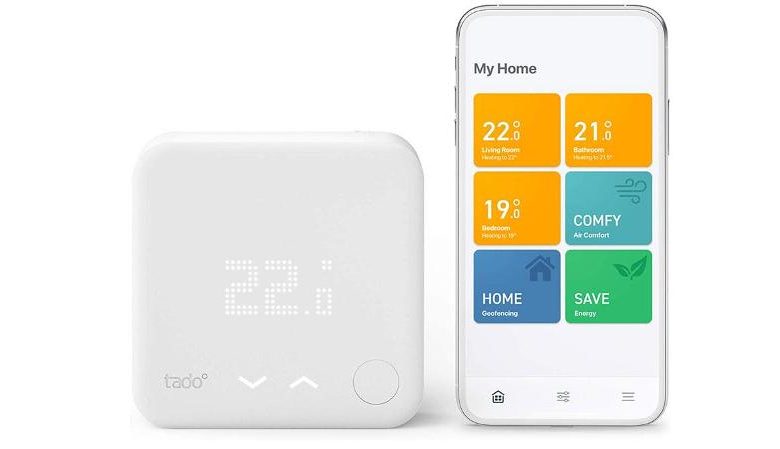 You might be trying to reduce the use of microwaves, refrigerators, and other appliances to control energy consumption without even realizing room temperature that the HVAC system accounts for almost half of the energy consumption each year. 
Gone are the days when you have to compromise with your comfort just to save some bucks. The continuous evolution in technology made it possible for you to save money while enjoying a comfortable ambiance. Thanks to smart thermostats.
A smart thermostat can save energy in a wide array of ways. Therefore, it is wise to shift from your existing thermostat to a new-age thermostat that thrives on modern-day technological marvels like IoT and AI for room temperature control. But since there are many smart thermostats on the market, choosing one sometimes can become overwhelming. 
To make things easier for you, we have come up with a list of considerations before buying a smart thermostat.  
Understand the benefits 
You need to understand the benefits of a smart thermostat before buying one, as it will help you reap maximum benefits. Although the internet is inundated with the benefits of a smart thermostat, sometimes it can be overwhelming to choose a smart thermostat. This is why it is necessary only to look at the main benefits before beginning the hunt for the best thermostat on the market. 
Always think multi-zone 
A zone is a specific area that can have its temperature altered, and a single thermostat can also control it. If you have a smart thermostat system in your house, you can easily program the smart thermostat to set different temperatures in different zones for enjoying multi-zone comfort. 
Scheduling individual rooms' temperature to have the heating or cooling system turned off or on at different times is the most talked-about advantage of a smart thermostat. Therefore, it's worth considering these features while buying a smart thermostat. 
Go for a smart heating system.

Every house is different, and every room temperature requirement is different. Therefore, the smart thermostat that you will buy must fit your house's specific heating and cooling needs.
You should never buy a smart thermostat just because your friend has bought the same as every house's heating and cooling requirements are different. You need first to analyze your specific needs, and only then should you make the final decision on purchasing any smart thermostat.
The installation process 
Before installing a smart thermostat in your house, it is necessary to make sure that your current wiring system supports the installation process of the smart thermostat. Otherwise, you will have to make the required changes. So, don't just rush into buying a smart thermostat as it might not fit your home requirements.
For example, most smart thermostats require C wiring as it supplies continuous voltage and completes the circuit, but it is not necessary for every house out there to have C wiring. This is why It is always crucial to get the smart thermostat installed by a professional instead of taking things into your own hands.
Compatibility with existing smart home devices
Even if you don't have smart home devices, the chances are that you will go for one in the future as people are flocking toward smart home devices. This is why it is necessary to ensure that the smart thermostat you are buying is compatible with your other smart home device that you currently have or that you will buy in the future.
For example, if the smart thermostat is compatible with your smart home device. In that case, you can use voice control to reduce or increase the temperature, which is another advantage of shifting to a smart thermostat.
Takeaway!
A switch to a smart thermostat can be one of your best decisions, as with the smart features of these new-age devices, you can save a lot on your utility bills. Apart from this, you can even get better control over temperature, and therefore, you will not have to compromise on your comfort. So, get rid of the programmable thermostat and buy a smart thermostat as soon as possible. 
Looking for a smart thermostat? Go no further than Tado's smart thermostats, which are made to enhance your comfort while lowering your energy bills. Their thermostat is also capable of improving the air quality of your house. So, visit their website and learn more about smart thermostats.