Business
How To Register A Company In London?
If you are interested in registering a company or setting up a business in London. You must register with the appropriate Companies House. To obtain registration as a Company in the UK. You need to complete the Companies House registration process. Which can take you anywhere from a few weeks to months. After filing the necessary paperwork with the appropriate office, you will receive a Registration Certificate. From there, you will be able to file for all the licenses required to conduct your business. Whether you are looking to start a new company, expand an existing one. Create your consultancy, registering with Companies House is essential.
Initial Process of Setting up your Company
Suppose you are thinking about starting up a new business in London. Getting some professional help to help you with the initial process of setting up your company. In that case, many companies provide accountants as a form of initial registration for your new company. Accountants are very useful for any business looking to get off the ground and help manage finances, accounts. Reports once the company is up and running. As a bonus, if you ever decide to expand your company and add employees. Premises to your business, getting professional aid will save you a lot of time and hassle when registering your new company. This article looks at how accountants can help you start your new business in London.
If you Wish to Start a New Company, You have Two Basic Options
.
Purchase registration software or seek professional help. There are pros and cons to each of these options, so it is up to you to decide which one is best for you. If you are new to the industry and need assistance finding and completing registration forms, a Professional Accountant may be your best bet. These accountants are experienced and trained in completing the necessary paperwork and helping you with the nuts and bolts of incorporating a new company.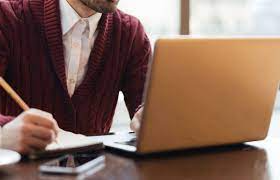 Time-Consuming and Confusing for Someone 
Many people think that registering a new company is a straightforward process, but it can be time-consuming and confusing for someone not an expert on the subject. For instance, the amount of paperwork that you will need to fill out can vary greatly depending on the size and scope of the company. In addition, there are often complex rules that new company registrants must follow. Hiring professional accountants to handle the documentation and registrations can help you avoid any mistakes and headaches along the way.
Fill in the forms that are available from the Companies House
.
The first thing to do when setting up a new company is to fill in the forms available from the Companies House. These are essential details to register a company. Still, it is necessary to ensure that all the relevant facts are filled in correctly so that your company is registered. After this, you need to find a solicitor who will handle the legal side of things for your new company and write it at Companies House. A good accountant will help you with any issues that you may encounter when registering your new company.
Get the Articles of Association Prepared
After this, the next step is to get the Articles of Association prepared. The Articles of Association cover all the information that a business needs to conduct its business and run its day-to-day operations properly. This includes all the correct documentation and licenses that are required. It would help if you also ensured that there is information about your business on the Articles of Association.
Reasons Why you Would Want to Register a new Company
One of the main reasons you would want to register a new company in London is to protect your assets. By doing this, you can free up more capital to expand your business. This allows you to invest in other areas of your business. It is a great idea to hire a professional accountant to help you with this process. They will be able to fill you in on all the ins and outs of the process involved in registering a company with the Companies House.
There are Certain Regulations
As with anything that involves the law, there are specific regulations that you need to follow, and they are detailed here. All you need to do is contact a professional lawyer to help you register a company. After this, all you need to do is submit your business name, your company's address, the company's business model, the nature of your business, your aim and purpose for operating it, and your company's Memorandum and Articles of Association. If you have any special requirements relating to your business registration with Companies House, make sure that you let your professional lawyer know.
Benefits to Hiring Professionals
There are also other benefits to hiring professionals. For example, you will have peace of mind when making crucial business decisions. When working on the paperwork, you will know that every document is accurate and complete. The last thing you want is a company that has sloppy work behind it because of a lack of expertise. You will have more confidence in your decisions when dealing with a professional team.
Find a Reputable Firm to Deal With
With the number of professionals in this field to Register A Company, it is essential to find a reputable firm to deal with. Look for professionals with experience in this field to ensure your satisfaction. You want to deal with a company or individual who can give you the attention and quality service you deserve. Don't trust yourself to just anyone. Take the time to research your options and choose wisely.
Ensure that you are Treated
If you are going to register a company in London, there are many services that you can use to help you along the way. However, be sure to get professional help to avoid taking advantage of or wasting your time and money. Getting registered with the Companies House can take some time, so it is in your best interests to seek out services and advice as soon as possible. Finding a professional company who will help you register a company in London is not difficult. When you find one, ensure that you are treated fairly and guided through the process accordingly.
Conclusion
Whether you are contemplating a move to London or looking to register a company, you will want to take the time to research the benefits of writing a new company in London. You want to make sure you receive the level of support you deserve when you open up your business. Check out the available professionals and find one that meets your unique needs. You will be glad you did. You should be too!