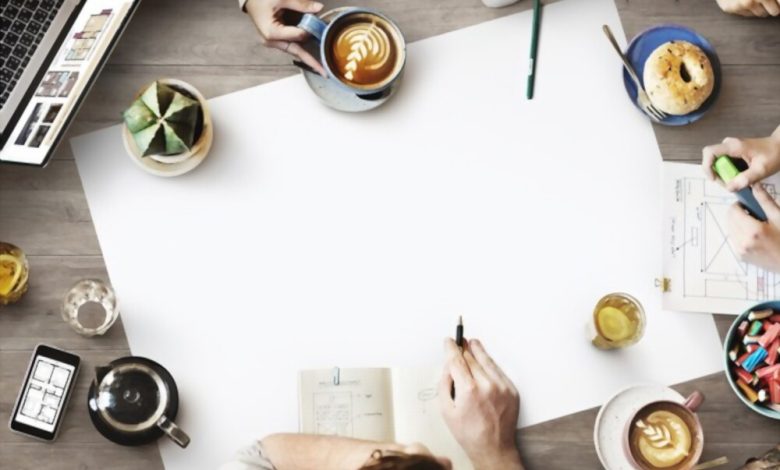 If you own a construction company and are thinking of expanding your construction business, there are several ways to do so online. These include Local SEO, Social media, and blog posts. In addition to these tactics, you should also utilize 3D design software such as Cedreo to create floor plans and photorealistic visualizations. This will help you to gain more revenue.
Social media
Building a social media presence for a construction business is crucial to its success. The internet is where most of your prospective clients hang out, and if you're not using social media to its full potential, you're missing out on a huge opportunity. A social media strategy can generate more leads and build a stronger local SEO presence.
You should be sure to update your contact information regularly. This might seem like a no-brainer, but many construction companies have trouble updating their contact information. Ensure that your information is easy to find and that it's easy to contact you. A well-built website will help you stand out in a crowded field.
Post pictures of your work. Whether your work is new or old, be sure to post pictures and videos of the progress of your projects. Posts with the highest number of likes are likely to be shared more often and garner more attention. The content should include information about your brand, your services, your team, and your location.
Website
In today's age, marketing a construction company requires designing a construction website. Although many companies still depend on name recognition and word-of-mouth referrals to grow their business, consumers are shifting away from these traditional sources and increasingly looking for online sources. The construction industry is no exception to this rule, so a construction company website design is essential to increase your company's reach and boost your bottom line.
A construction website should include tools for managing projects and a login system for customers. This allows for project documentation and communication with the customer. You can also choose a professional WordPress Builders template, or hire a web designer to create a custom website for your company.
Your construction website should clearly state what services you provide. Make sure to include examples of your work. You can target local markets or larger regional projects. A construction website should also be search engine friendly. It should also be informative and have plenty of relevant information about your company. When creating your website, consider your target market and how they make decisions.
Local SEO
Local SEO is an essential tool for growing a construction business online. It involves optimizing your business listings and making them easy to find for local customers. Working with a local SEO expert can be a beneficial step in increasing business. Here are some tips to increase your local SEO rankings.
Adding contact information to your website is vital. Many companies include their official phone number and general email address in the "Contact Us" section of their website. You should also provide the mobile phone number of the business owner or a senior official. You can push local SEO even further by including a map of your contact information.
Local SEO is a crucial part of any business' SEO strategy, especially for the brick-and-mortar construction business. It helps local businesses rank higher in local search and attract more customers. Almost 90% of Google users are searching for local information, so you have to make sure your construction website design is locally optimized. Here are some tips and tools to help you get started.
Blog posts
There are many benefits to writing blog posts. One is that it allows you to repurpose your content for social media. If you've published a single post, consider splitting it into several small bite-size pieces and sharing them on Facebook, Twitter, and Google+. These social channels are where your current customers hang out, so sharing your content on them will boost your visibility and reach. Being seen is half the battle, and getting your content seen is the best way to build your business online.
One of the biggest mistakes that many construction businesses make is not making the most of their website. Most construction businesses have a site, but it's essentially a fancy digital business card. They list their office address, phone number, and staff bios. The potential of a website is wasted if it's not rich in content.
Social media is another great source of traffic and leads for construction businesses. By engaging on these channels, your business can increase brand awareness and drive targeted conversions. On Facebook, 1.8 billion photos are shared on the platform every day. Sharing images of your projects can boost engagement on your social media pages.
Image quality
In today's highly competitive world, image quality is key to building an online presence. A website that showcases high-quality images helps increase customer ratings and conversions. Quality images also integrate well into modern web design. They also promote a brand and bring continuity to social media platforms.
Calls to action
Whether you're a construction business looking to expand your reach, or you're simply looking to make more money on the side, there are several ways to increase your online visibility. One of the best ways to increase your online presence is by posting relevant content on your website. Aside from articles and blog posts, you can also use videos to showcase your work and team. Videos generate more views than content without images, and they're a great way to make your company seem more approachable.
Using account-based marketing can help you increase your conversion rates by targeting the right clients. This will help you reach your ideal customers and will result in larger projects, meaning more money. Account-based marketing is a powerful marketing strategy for construction businesses, and it can help you reap the rewards in no time.
Your goal for marketing your construction business on the internet is to attract attention and inspire people to contact you. Using content on your website and social media pages helps you reach this goal, but you also need to include ads that encourage people to engage with your content. The ads should encourage them to contact you, and even hire your construction company. You can do this yourself or hire an advertising agency to handle your content creation.