What is a Contract research organization? Contract research organizations take on various responsibilities, such as managing clinical trials. They also conduct preclinical research. They can perform different types of research, such as Biopharmaceutical development. In this article, we will discuss some of these responsibilities. The purpose of contract research organizations is to help sponsors and research teams to conduct research on the latest medications and medical devices. Read: What is a Contract research organization?
What Is a Contract Research Organization in clinical trials?
Contract research organizations (CROs) provide clinical trial management services. These services may include full protocol creation, study site feasibility, and monitoring services. The services provided by CROs can save both time and money. CROs also offer in-depth consultations with experts to ensure that the process is organized and efficient.
It is important to note that contract research organizations must follow specific regulations. This includes adherence to the same regulatory requirements as their sponsors. The sponsor will often transfer some trial-related duties to the CRO, but the ultimate responsibility for the quality of the trial data is still the sponsor. As such, it is important to ensure that CROs have appropriate quality assurance and control programs in place.
CROs are essential to the success of clinical trials
They ensure that the trial meets regulatory agency guidelines and adheres to Good Clinical Practice (GCP) standards. The CRO also serves as the main interface between the sponsor and other stakeholders. They will interact with vendors, physicians, and research coordinators, among other people.
CROs are typically private corporations that perform clinical trial management services for sponsors. They are becoming a prominent part of the clinical research industry. Clinical investigators often interact with CRO personnel and respond to queries generated by CROs. In the field of medical oncology, for example, CROs have numerous ongoing interventional trials.
CROs are used by pharmaceutical companies, biotechnology companies, and medical device companies for a wide variety of research needs. They can save both time and money during the trial phase. In addition, they can speed up the trial completion process. Their staff of experts can provide the expertise needed for efficient clinical trials.
Clinical trials have become increasingly expensive and complex. In the past, many promising pharmaceutical compounds and medical devices were abandoned due to costs and inherent risk. However, with the help of AROs, the pharmaceutical industry has developed new technologies and methodologies to reduce costs.
For example, hybrid clinical trials can be run with online and in-person components. This new method enables less study visits and easier access for patients. However, hybrid clinical trials require a lot of effort and must handle multiple aspects of patient preferences.
Biopharmaceutical development
Increasingly, pharmaceutical companies are turning to contract research organizations (CROs) to help accelerate drug development, improve time-to-market, and accelerate the commercial success of their products. This growth is spurring M&A activity across the spectrum of outsourced pharmaceutical services, with CROs of particular interest to strategic buyers and investors. Previously, CROs provided additional research capacity for pharmaceutical companies, but today CROs are full-fledged partners in the discovery, development, and commercialization of new medicines.
A CRO can help move a new drug from concept to FDA marketing approval. It offers expertise and experience in clinical research, and can manage the complex responsibilities of medical trials. Using a CRO means that drug sponsors do not need to employ their own staff to manage these services, allowing them to focus on developing new drugs.
Read also: Red Onion Advantages and Disadvantages
Several types of CROs are available
Each with their own specialties. CROs can provide services ranging from regulatory affairs to recruitment support, data management, and trial logistics. They also offer pharmacovigilance and bio-statistics services. In addition, they have the necessary infrastructure, expertise, and resources to efficiently carry out clinical trials.
CROs can help biotech and specialty pharma companies achieve their development goals. They specialize in addressing unmet medical needs. They serve a variety of markets, including neuroscience, oncology, pediatrics, and rare diseases. Their goal is to help companies translate their amazing science into a viable therapy.
CROs are typically smaller than large pharmaceutical companies. Their size varies, depending on the services they provide. Some are large and international, while others are smaller and specialized. Some focus on a single type of biopharmaceutical company, while others cater to a variety of industry sectors.
Preclinical research
Preclinical research is an important stage of the drug discovery process. It shifts the focus from potential benefits to observation-based data. It provides valuable insights into the mode of action of a new drug in a biological system. This stage also helps determine potential side effects. The right animal model is important for this purpose.
Preclinical contract research organizations offer services in a variety of areas. These include bioanalysis, DMPK studies, chemistry, safety pharmacology, compound management, and toxicology testing. Their clients range from academic institutions to medical device companies. The rising need for preclinical research has led to a growing number of key players in the industry investing in these services.
Preclinical CROs test drug and device candidates for client businesses before they are approved for clinical testing. They may also conduct animal studies and perform biochemical assays. On the other hand, clinical CROs focus on clinical-trial services such as medical writing and data analysis, regulatory affairs, and clinical trials. In addition, there are several specialty CROs that specialize in specific stages of the clinical development process.
Working with a CRO for preclinical research is an efficient way to streamline the drug discovery process. They will oversee and document the testing of the drug, including its toxicity and pharmacodynamics. This ensures that the entire process runs smoothly and that the company has verifiable data surrounding each test. Detailed documentation and results will make the drug discovery process much easier.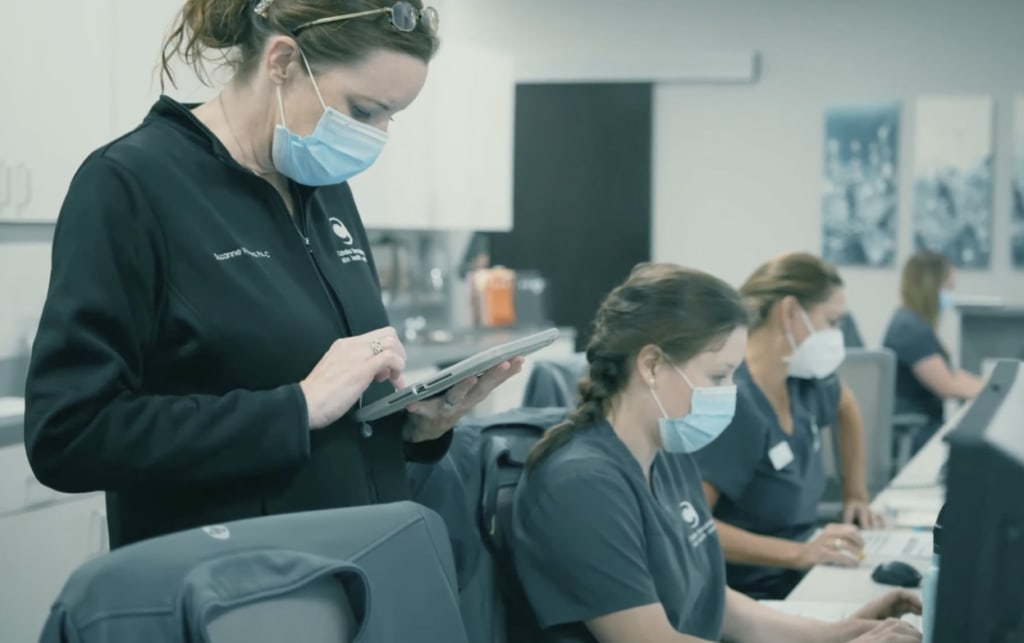 CROs began in the clinical trials arena
But soon began to move into the preclinical research business. By the end of 2008, there were many more CROs in the country focusing on preclinical research. China is a growing market for clinical trial outsourcing, and a few large CROs started as clinical CROs but expanded their business to provide preclinical research for major pharmaceutical companies.
Historically, drug makers did their own drug discovery, but today they outsource nearly all the work to CROs. They can also conduct tests on medical devices to determine whether they are compatible with human tissue under normal physiology. It's all a matter of finding the right CRO for the job.
Besides the pharmaceutical industry, contract research organizations support biotechnology and medical device companies with clinical trials. These organizations range from large full-service organizations to small niche specialties. CROs can help a company from conception to FDA approval. Their experience and expertise in the field of research helps move new products through the regulatory approval process.