Education
Technical Writing: All You Need To Know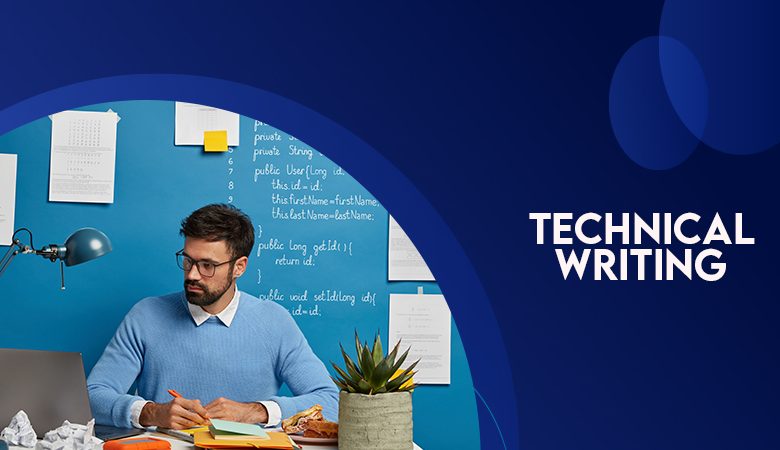 If you are one of them who is still looking for the answer to the question, what is technical writing and how can you become a perfectionist?
Technical writing is a highly demanded skill in the professional workplace and its demand is growing faster than the average of all occupations. In this article, we are going to share how you can improve your skills to become a professional and why you choose it as your career.
What is technical writing?
According to the traditional definition of technical writing, it is a documenting process like software manuals and instructions. Traditionally it was only about the user manuals. but nowadays this scenario has completely changed. technology is moving fast forward and leaving behind all the bars.
So now it can be defined as a document that encompasses all the documentation of complex technical processes. You can include all reports, summary statements, briefs and many more.  So, any type of document is used to convey technical information in technical writing.
You know it better here are some examples that you can include in it such as high-tech manufacturing, engineering, Biotech, Aerospace, Finance, IT and other technical areas. There are various writing forms that you can include in technical writing such as technical reports, emails policies and press releases. so it's clear that if you are working in a technical field then probably you're performing technical writing.
Difference Between technical writing and business writing
According to the new definition, it sounds similar to business writing.  I make it clear that technical writing is not similar to business writing. There is a big difference between both of them.
To explain it better we can say that business writing is a broader category and writing comes under business writing.  The process of writing is different and unique and in this article, we are going to share this process in detail so continue reading and explore more knowledge.
The type of job and industry you are proving will tell you exactly what type of content you will write. Here is the list of some documents that you could be supposed to write as a technical writer.
Technical Reports
Emails conveying technical information
Memos
User Interface Text
Guides and User Manuals
Press Releases
White Papers & Case Studies
Executive Summaries
Balanced Scorecards
Product Descriptions
Proposals
Reports
Websites
Skills required to become a technical writer:
If you want to become a successful technical writer then here is the list of course cores that you need to master.
Research
Research is one of the first steps in technical writing. After you have an assignment, you will be responsible for collecting the data (numerical and non-numerical) and turning it into valuable information.
Research is one of the most important and the first steps of technical writing. to write and document the first step and your responsibility is to collect some data and turn it into some meaningful information. there are various places that you can use for research,  some of them are:
On-Site Data
Online and Intranet Publications
Interviews
Libraries and Research Databases
Audience perception
All the technical information you gathered and did the research should be shaved according to your reader's interest, understanding and perception. You have to offer all the technical information to the non-technical audience so you have to use very easy to understand language.
Communication skills
Communication skill is a vital skill for a technical writer you have to communicate with multiple teams.  So, you must have a good ability to listen, consume and communicate.
Technical skills
Technical skills are also an imperative skill for the writer because you need to understand the technical nature of the content. You need to understand all the technicalities of the content and convey it to non-technical persons. Sometimes you have to have academic knowledge of the field you have chosen to become a technical writer.
Writing skills
Of course, if you want to become a writer you must have writing skills. Good writing skill helps you to write a good document that is easy to read and error-free.  In any type of writing it's important to use the correct tone style and format.
Document design
You might be liable for adding illustrations to praise your document. The illustrations really should help the reader in appreciating the data. Diagrams, tables, and outlines are ordinary in specialized reports.
You will likewise be capable in designing records. The arranging should be proficient and help the peruser in exploring the report. Headings ought to be not difficult to skim, and the substance ought to be coordinated intelligently.
An inadequately planned report will make it more challenging for the peruser to comprehend the substance. Archive configuration is a critical part of the specialized composition.
Fluency with digital tools
If you want to become a technical writer then you must have used multiple tools during the writing. Nowadays this writing goes beyond the basic text editor. You are expected to create graphics and images And various groups that are going to help you in content management. Excel is also one of the important tools for you as a content writer. You can use it to present data in the charts and tables format.
Industries that use technical writing
Today innovation has ventured into each aspect of the business. Organizations keep on growing perpetually technical processes looking for higher proficiency and benefit.
Below is a list of industries where strong technical writing is required.
Biotech & Pharmacy
Consulting
Energy and Chemical
Engineering
Information Technology
Financial Services
Government & Nonprofit
Insurance
Manufacturing
Supply Chain
Summing Up:
Here we have discussed technical writing,  what it is, what are the skills required to become a writer and what are the areas where you can use your skills. Hope it will help you to clear all your doubts and provide you with a clear picture that you need to work upon. If you are looking for technical writing services then you can contact me. You have a specialised team in every area with the same educational background.