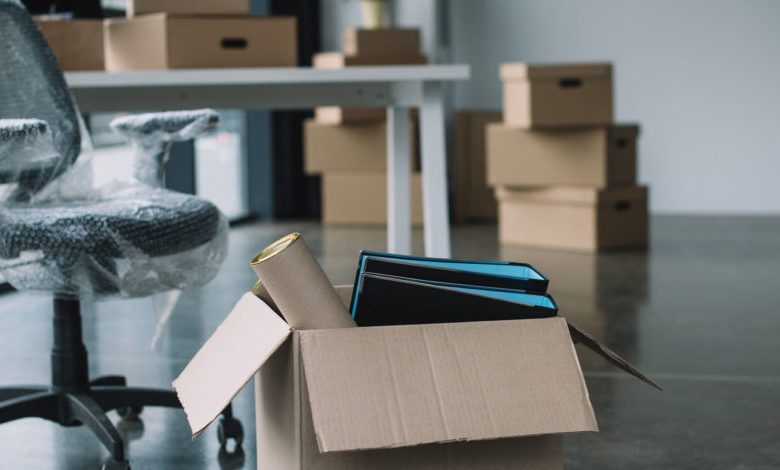 Although they may look the same, home and office moves can have many differences. Moving companies know that changing the headquarters of a company involves more than changing the postal address.
Although it can bring about positive changes for some businesses, office moving can cause stress for others. The move to a more convenient or larger location can bring with it many changes that will require different management.
Changes can be stressful. No matter the reason for a move to an office, it involves everyone in the company.
It is important to notify suppliers, customers, and collaborators in advance so that there are no negative consequences for the business. It can take longer than we would like to adapt the space and demolish the old buildings. This can create stress.
Protecting company information and assets and not stopping activity can cause headaches for employees and managers.
Keep it simple, keep it easy
Moving offices can be stressful and cause anxiety for employees. Employees must manage their day to move.
Sometimes, the madness of packing, stacking boxes, and cleaning up can cause a company to go into chaos.
It is possible to make a mistake by trying to manage both a move and the daily operations of the company. A process that is done by mentally and physically exhausted workers can only lead to chaos.
Poorly executed moves can leave behind traces such as lost documents, broken equipment, and damaged furniture. It is a smart decision to hire a moving company.
These companies have the best experience, methods, systems, equipment, and procedures for a successful office move.
True professionals must complete the packing, packing, and classification of company belongings and important documents.
Transporting office furniture and equipment should only be undertaken by trained personnel with the right tools and vehicles.
Experts must manage the transfer and set it up at the new address. This is the most cost-effective, efficient, and fastest way to move an office.
Preparation: The pillar of removals
Before we move, it is important to carefully select the documents and objects that will be moved to the new office.
This is a great chance to get rid of unnecessary items, equipment, furniture, or documents. Offices are just as susceptible to the accumulation of unnecessary papers, objects, equipment, or other elements.
We must make the most of the chaos and get rid of all excesses. We can depend on the size of your company, assign a part of our team to handle this task.
Another option is to include all employees of the company and set aside time each day for this activity. This activity can be done by the board or most trusted staff members, due to the confidential and delicate nature of some information.
Many companies have small yard sales where they sell equipment and furniture they are unable to or won't bring to their new offices. This is a great way to make some extra cash that doesn't hurt. This process is very easy and discreet. Selling office supplies can be done through a variety of online commerce portals.
This service is not only time-saving but also very safe. We don't have to sacrifice the time and effort of our employees, directors, or collaborators for these tasks.