Finance
How To Fight Against Late Payments?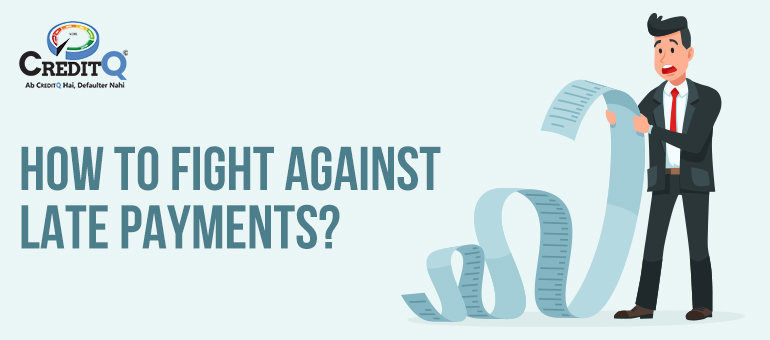 It can be highly stressful when your customers fail to pay on time or keep you hanging for rightfully your money. Collecting payment timely is not just a good business ethic but a necessity to keep it running.
But it's often not considered a priority by your customers, thus dragging you in a vicious cycle. For a small business, it's even more alarming if you're not making regular debt recovery.
Well, having consistent and definitive credit management techniques can help you big time. Certain standard practices can solidify your hold over cash flow and prevent the chances of late payment.
Let's discover these practices and learn how to fight against late payments or defaulters:
Get a Business Contract Signed
Going without a contract is one of a business's biggest mistakes. The moment you seal the deal, it's essential to get all the terms and conditions written and signed by both parties.
Mention the payment terms, interest to be charged, or any late fee in the contract. A contract is a weapon in your hand that you can use to call out the customers in the public domain.
Try to Charge in Advance
When you include advance payment terms in your contract, you can effectively forestall any cash flow fluctuations that may happen.
It isn't easy to get your clients or customers to agree on 100% advance payment, but you can at least push 50%-60% payment terms beforehand.
Many blue-chip customers will deny this term and try to persuade you for long-term payment cycles.
What you can do in such a situation is give them a decent discount. Try to negotiate a relaxation of a few percent in return for advance or quick payments.
Raise the Invoice Promptly
If you are not sending correct and prompt invoices, it can be a recipe for disaster. Try to raise an invoice as soon as the service is completed, or a product is delivered.
It may sound obvious to you, but still, many companies delay it or at least don't keep it on priority.
Also, check the invoice data for any possible errors, as this is one of the primary reasons for late payment. Try to avoid the back and forth of the invoice and get it correct in the first shot itself.
Keep a Watch on The Overdue Invoice
If your invoice is overdue, don't wait long and immediately ring the client asking about the late payment.
Of course! You don't have to shame them for this but ask politely if they face any problem with the payment.
Going heavy-handed with the payment recovery can sometimes backfire and spoil your relations with the client. So follow up pleasantly.
About the Author
CreditQ is India's first corporate credit and information management platform. It provides a platform for SMEs, entrepreneurs, and GSTN holders to report their corporate credit fraud and create CIRs to verify the credibility of new customers before they start trading. CreditQ is a businesswoman registered with DPIIT as a startup. It is available on the web and in the application (Android and iOS).