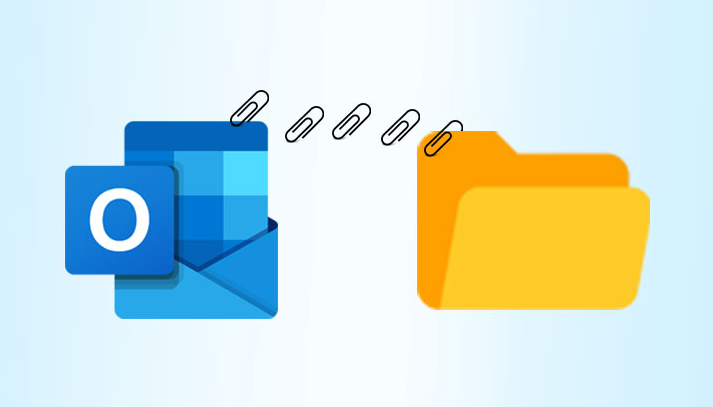 Microsoft Outlook has won the hearts of many users for its exceptional features that ensure smooth communication with the end-users. With Outlook, one can easily transfer emails along with attachments to the respective users and vice versa. However, it becomes a challenging situation to extract Outlook attachments out of bulk emails or multiple PST files. Moreover, the outcome of excessive attachments leads to severe situations such as PST file corruption, the degraded performance of Outlook, PST file running out of space, etc. In order to overcome such a situation, it is best to extract Outlook attachments in no time using some trustworthy third-party tool.
Most users often search for software that is not only capable of removing and saving Outlook attachments but also maintains the data integrity exactly as per the source file. SysKare Outlook Attachment Extractor is one of the most feature-rich utilities. It has a lot of great features. One of the highlights of the tool is its user-friendly interface, through which users with less technical expertise can also make the best use of this tool.
Discover the Result-Oriented Solution to Extract PST Attachments
Although there are manual solutions wherein users can easily remove attachments from Outlook and save it to a folder. However, the process is quite tricky and it consumes a lot of time. To overcome such hurdles, it is recommended to avail some reliable third-party tools like SysKare Outlook Attachment Extractor. So, let's elaborate on its features one by one in detail.
Best Ever Features to Seamlessly Extract Outlook Attachments
At this point in time, most of the users might be wondering why choose SysKare Outlook Attachment Extractor over other third-party utilities. The answer to this query is well-explained in the section below.
Support Bulk PST Attachments Extraction
The software is designed in a manner in which one can effortlessly extract attachments from single or bulk PST files. Using the "Add File (s)" or "Add Folder" option, one can easily remove attachments from single or bulk PST files.
Option to Maintain Folder Hierarchy
Within the software panel, one can choose the required option to maintain folder hierarchy. It consists of multiple options such as the option to maintain folder hierarchy, folder hierarchy (Subject Wise), and no folder hierarchy.
Ensures to Preserve Data Integrity
All the metadata properties of the email such as From, To, Cc, Bcc, etc. are well-maintain without losing consistency or originality of the data. No matter the size of the PST file, all the attachments will be extracted keeping the same structure as per the source file.
Provides Simplified User Interface
The software is develope keeping all the user requirements which render a user-friendly interface. This ensures a flawless attachment extraction from the PST files for both novice and technical users.
Support Multiple PST File Types
The Outlook Attachment Extractor software is develope to support PST files of different file types. This includes ANSI and Unicode PST files i.e., it not only supports PST files created from Outlook 2002 & earlier versions but also PST files which is created from Outlook 2003 & above versions.
Availability
One can easily avail of this Outlook Attachment Extractor software in both demo and full versions to extract attachments from Outlook. Although the demo version is cost-free, it offers a limited set of features only. However, with the full version, one can opt for unlimited features which can be avail at an affordable price.
Why waiting! Grab the tool at the best price at the earliest possible!
Final Words
To make the PST attachments extraction process easy. We have thoroughly reviewed and introduced the best Outlook Attachment Extractor tool with the help of this blog. Undoubtedly, it is a full-fledged utility providing versatile features for the users. This tool is recommended by many experts, which is why it justifies a rating of 9.8 out of 10.