The purpose of smartwatches is to motivate their wearers to be more active. These gadgets, however, have a lot more potential to improve the wearer's health. So, we looked at the features of smartwatches that will aid in maintaining the body's health. The Huawei Watch GT 3 Pro 46mm has the following features, as do smartwatches from other manufacturers:
Track your steps and caloric expenditure
All "smart" watch models, from entry-level to high-end, are now fitted with accelerometers. This gadget sends information to branded programs like Activity and tracks the daily steps taken as well as the total distance traveled.
There, the user can view detailed movement statistics, assess the time of day when he moved most efficiently, and, if required, modify his way of life. Some smartwatches can also calculate the daily caloric expenditure. The counter shows how many calories the body has expended when at rest, moving around, and exercising.
Pulse and blood oxygen levels are measured
Already a more significant function that calls for more sophisticated technological embellishments. Even in watches from the high price range, a pulse oximeter that detects blood oxygen levels (saturation) is rare. To make sure that all tissues and organs are receiving enough oxygen, saturation testing is crucial.
The smartwatch displays dynamic heart rate and saturation values when exercising. The body's most challenging point can be shown on the graph, and you can use this information to change the loads so they aren't too heavy. You can program alerts so that your watch will vibrate and remind you to take a break if the indicators get too high.
Thermometry The use of a watch as a thermometer is still seen as unusual. This is due to the fact that not all manufacturers have found out how to incorporate temperature sensors while maintaining the device's compactness.
Results of the measurement are shown on the dial screen next. The function can be programmed to activate automatically after a predetermined amount of time, or the user can take their own temperature reading. Additionally, you can turn on the temperature alarm system.
This function is literally worth its weight in gold given the circumstances. Placing the watch under your arm will increase measurement accuracy; if you need to respond quickly, you can disregard the inconvenience.
Sleep Tracking
You may also set the quality sleep mode on the smartwatch. You may schedule your bedtime and wake-up time using the built-in app. The user should go to bed as soon as the necessary value appears on the watch, according to the notification that is sent.
Numerous watches also automatically keep track of the time it takes to go asleep and wake up, how long it lasts, how often you wake up, and even the different stages of sleep (from light to deep). After that, you can rank how restful a night's sleep was on a scale of 1 to 5. The bracelet must have great autonomy because the system functions best if you don't take it off throughout the night.
READ: Say hello to the Drift Boss game now! Coming to this game, you can join the infinite challenges that the game brings.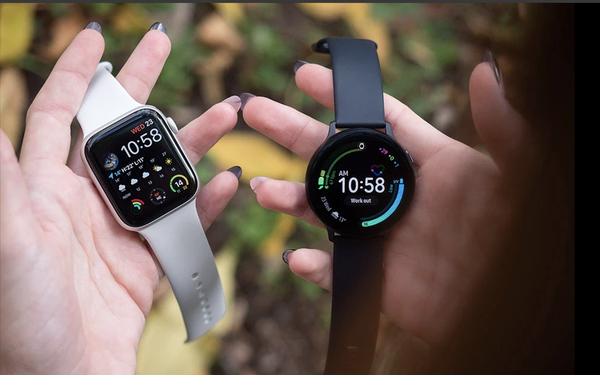 ECG and Pressure Measurement
The photoplethysmography technique is used in contemporary watch models to gauge blood pressure. Traditional blood pressure monitors employ the same technology. The apparatus reads the pulse wave, and the microprocessor processes the data before displaying it on the screen.
And while though the fitness wristband, which is not a professional medical gadget, cannot determine ultra-precise pressure indications, it nonetheless displays approximations of numbers that are close to the genuine ones. You must manually calibrate the smartwatch and blood pressure monitor in order to synchronize them as much as feasible. Simply enter your normal blood pressure in the application to accomplish this.
It's crucial to remember that many smartwatches include health and wellness features now that they are a common accessory. With the speed at which technology is developing today, they are getting cheaper and adding more features. Although regular individuals can also benefit from using smartwatches, they are often associated with technology aficionados and health enthusiasts. Smartwatches are excellent for monitoring your health, communicating with loved ones, and many other things. The top 7 health features on smartwatches are shown below.
1. Count steps
Wearable technology tracks your everyday walking routines and counts your steps. To calculate your distance traveled, use an altimeter and an accelerometer. For hikers and athletes in particular, this is a need. By recording your steps taken, you can monitor your progress.
2. Heart rate cuff
Heart rate measurements are done with heart monitors, which are part of wearable technology. To obtain an immediate reading of heart rate, biosensors can be applied directly to the skin. Biosensors have even been shown to be able to spot impending heart attacks and allow for the early detection of any irregular heartbeats.
3. A breathing rate monitor
Wearable technology can also be used to track your breathing rate. This enables you to spot any irregularities in your breathing rate and decide whether you need to stop working out altogether.
4. A blood pressure cuff
Similar to a cuff device, wearables include sensors that enable reliable blood pressure monitoring throughout the day. Through an RPM program, patients with hypertension or heart disease can regularly check their blood pressure using health wearables like a smartwatch.
5. Calorie Count
This feature shows the number of calories you burned while walking. Counting the calories you consume each day is another option. By monitoring your caloric intake, you'll be able to identify any nutritional issues and keep note of the days of the week that were the healthiest. People with diabetes, obesity, or other chronic diseases who adhere to the recommended diet from their healthcare providers may find this to be beneficial.
6. Reminder alarm
Wearable technology can help you create personal fitness goals and let you know when they are and are not being achieved. Using your fitness tracker to set objectives offers you the extra motivation to achieve them.
7. Restfulness
By keeping track of the time you are inactive, this function enables you to keep track of how long you sleep. It recognizes snooze interruptions and alerts you whether you're rolling about or waking up in the middle of the night.
8. Thermometer
The number of people who want their smartwatches to be able to measure body temperature is increasing as a result of COVID-19. As a result, many businesses are attempting to include this in their smartwatches. The smartwatch DrKumo RPM provides this function.
9. An electrocardiogram
Nowadays, consumers can take their own ECG measures whenever they wish and email the information to their healthcare doctors using an RPM mobile app. ECG is typically administered in clinical settings like hospitals or clinics. The touch-sensitive button on the ECG-enabled smartwatch from DrKumo enables quick measurements to be made by the user.
10. Accessibility
This function enables the devices to communicate with your smartphone and monitor your advancement over time. Biosensors are affixed to the skin directly, but they also offer connectivity. They can make advantage of Bluetooth, which, once enabled, can instantly sync with an app on your phone and give you access to all of your information in real-time. The best aspect is that everything will be saved in the app and will always be accessible right away. You can send your data to your doctor if you use a remote patient monitoring service.
Takeaway
Yes, certain devices only keep tabs on your health. Conversely, smartwatches provide similar features for heart rate monitoring, exercise tracking, and other things. Most smartphones already have those features, and as time goes on, more functionality pertaining to health will be added.