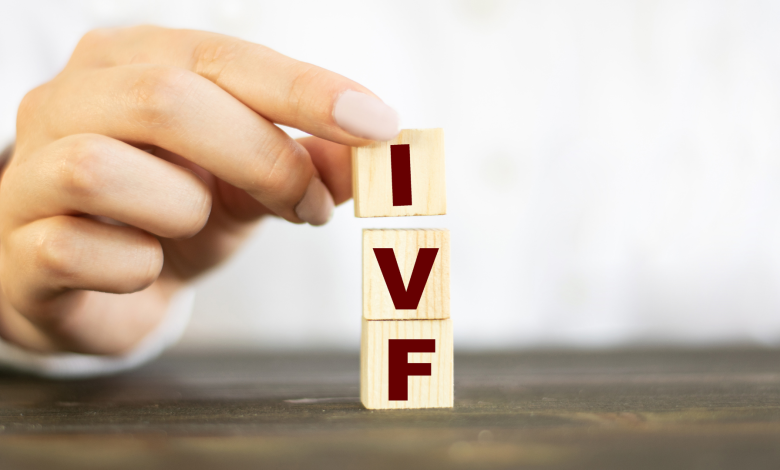 Do you also believe IVF is painful, IVF is Costly, and It is not successful? If yes, it is time to understand the IVF process and debunk all the myths related to IVF.
Assisted Reproductive Technique (ART) is among the most significant scientific advances in medical research. IVF is an acronym for In-Vitro Fertilization. This procedure has benefited many couples conceiving and delivering the baby even with severe infertility issues. It is an efficient approach to assist a couple in getting pregnant via a series of medical visits and a few treatments. 
With the help of Dr. Namita Kotia, senior gynaecologist and IVF specialist at Aastha Fertility Care,  the best IVF center in Jaipur, debunks some popular myths about women seeking fertility therapy.
Eight Common Myths About IVF Treatment
#Myth 1: Age is only a number
In IVF fertilization, age matters. This is inaccurate if you think couples may undergo IVF therapy at any age and have some success rate. Age is a critical factor in IVF. As one matures, one's capacity to conceive decreases, so the ultimate success rate decreases.
#Myth 2: IVF will be uncomfortable and painful
The reality is that the injectable medications used in IVF are delivered through a highly improved pen, which minimizes patient discomfort. The female is anaesthetized when the egg retrieval technique is performed. As a result, IVF is a relatively painless treatment.
#Myth 3: IVF infants will have health complications 
Millions of kids have indeed been born via IVF, and they are healthy and identical to naturally conceived infants. Moreover, this is a massive notion that people carry that is entirely false. The best IVF clinic in Jaipur will take extreme care and precautions throughout the pregnancy to ensure your baby is healthy. 
#Myth 4: Complete Bed Rest For Women
So, this is not true. Neither the therapy nor the pregnancy obtained via IVF needs bed rest. The female might return to work or take a vacation after conception.
#Myth 5: It is expensive.
The cost of IVF has decreased considerably over the years because technological advancements have made it far simpler than in the past. The IVF costs range between Rs. 1 lakh and Rs. 1.5/2 lakhs. 
#Myth 6: IVF is exclusively for couples who cannot conceive.
Although IVF frequently assists women who cannot conceive naturally, you do not have to be sterile for IVF. You may also consider IVF if you or your spouse have a genetic disease that may impair the baby's health and lifespan if born.
Same-sex couples may undergo IVF to have a child using the DNA of one spouse. In this situation, you would complete the procedure with either donor sperm or donor eggs.
#Myth 7: IVF results in multiple babies.
Historically, IVF laboratories transplanted many viable embryos to maximize the likelihood of live birth. Though IVF  pregnancy results have shown twins many times, only delivering twins is a myth.
#Myth 8: If you are infertile, IVF is the only method to have a child.
Until you or your spouse have a genetic disorder or are a same-sex pair, you may not require IVF to conceive a healthy kid. Doctors or Gynecologists suggest IVF only after a thorough review of your and your spouse's fertility.
One last myth to debunk – ALL IVF CENTERS ARE THE SAME!
Well, that's not the truth. Reputed and best-rated IVF centres have an in-house team of expert doctors and professionals who offer the right treatment and medication. They also have highly advanced well- equipped labs to carry all the tests in-house, and numerous services to diagnose your fertility conditions.  Which signifies their success rate, which is about 40-50%, 
Also Read:- How to End Your Back Pain ForeverLife is Challenging